Life Imitates Art Issue (Sara Boljak Cover)
£

8.99 Sold Out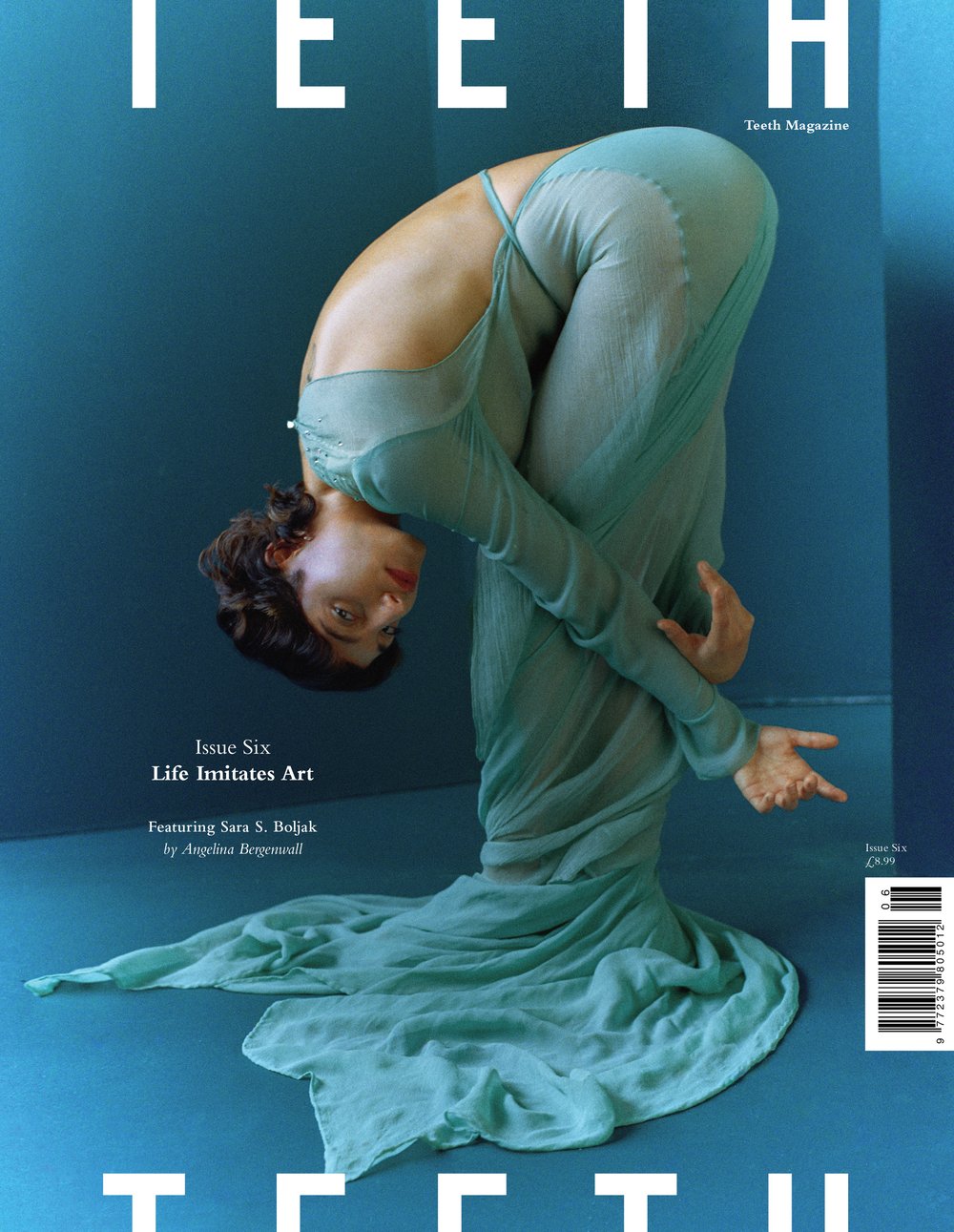 Shot by Angelina Bergenwall
In 1869, Oscar Wilde shared in his essay 'The Decay of Lying,' that "Life imitates Art far more than Art Imitates Life." For our sixth issue, we explore this thought-provoking idea in various forms and ask ourselves how art affects the way we look at the world around us. Writers and philosophers have continued to debate between Romanticism and Realism for centuries and in today's modern society and culture, this discussion poses many questions: Is this person or object important because someone or something says it is? Are our fashion and beauty standards and practices solely based on what we see on screens or in magazines? Are life's impactful moments in direct relation to the sensory exposure that art provides or is art an intimate response to what we experience?
There is no right or wrong answer to these questions. But we can dig deeper and analyse own our perception of art and its intention, and how we can consciously and creatively expand our own lives because of it.
In this issue, artists from all corners of the world contribute a personal discourse on how the themes of life and art intertwine. Others showcase thematic collections, revealing new emotions, reactions, and perspectives amongst their audience.
Engage your senses in the works of these artists, open wide, and take a bite.
Size: 297 x 230mm
Pagination: 193 pages
Includes works by:
Angelina Bergenwall
Stella Berkofsky
Paul Cristina
Morgan Hill-Murphy
Greg Lin Jiajie
Zuza Krajewska
Anders Kylberg
Madeleine Morlet
Marie H. Rainville
Michael Salerno
Eugene Shishkin
Christiane Spangsberg
Yelena Smith
Camilla Sverdrup-Thygeson
Caroline Walls
Leeor Wild
Willow Williams
Share