The Devil's Playground (Kamboula Dabo Cover)
£

8.99 Sold Out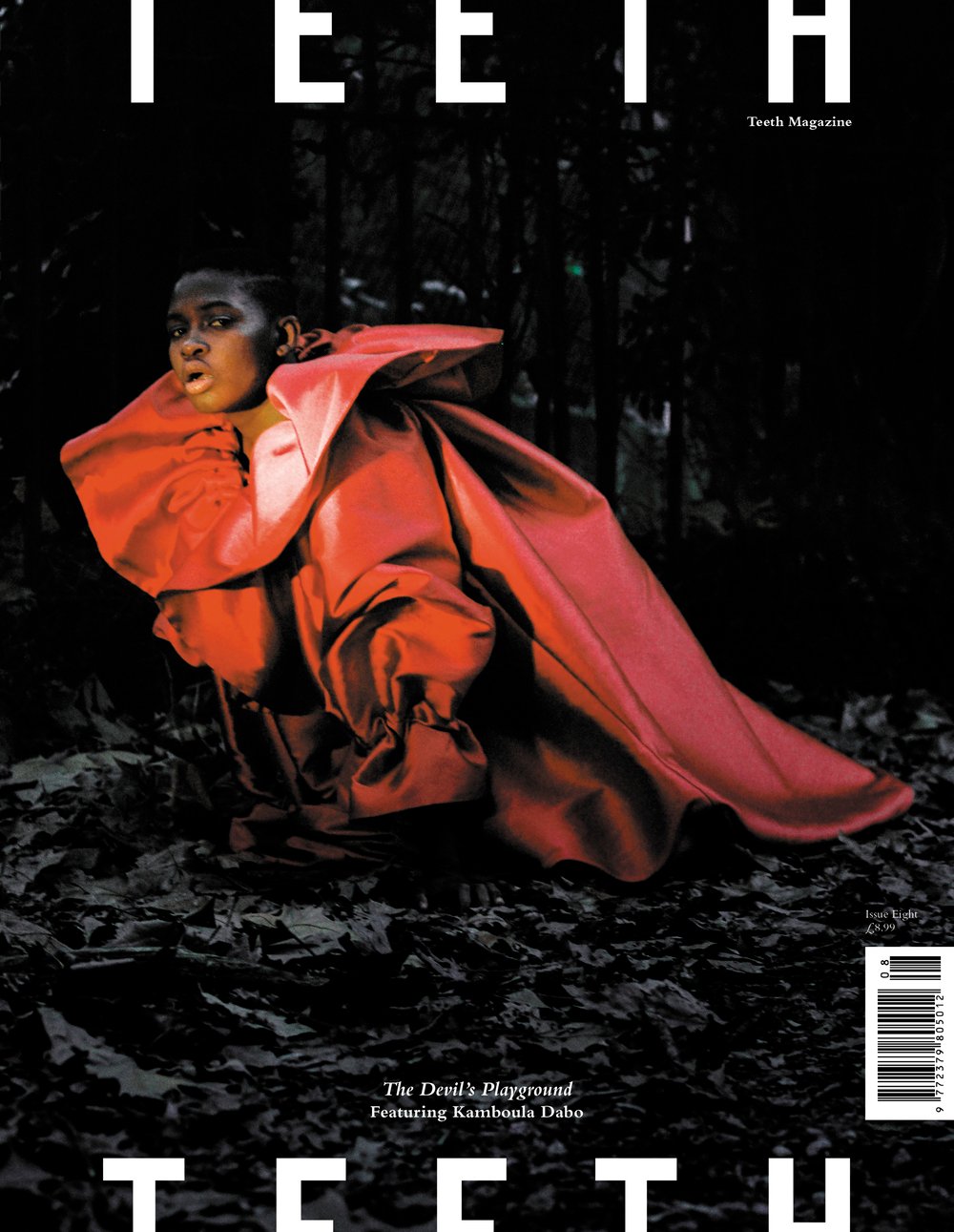 Photographed by Iñigo Awewave
Today's incessant regurgitation of negative rhetoric and hate speech in the media can create an intimidating space for many of life's fundamental freedoms. As access and excess spread amongst the avaricious elite and the denial of reality somehow becomes the norm, I realised that it was time for me to refocus my intentions and delivery on our readers.
Because hostility and negativity are continuously at the forefront of our television screens, media outlets, and the topic of our daily discussions, I wanted to get to the crux of what we all need right now – an escape. With this theme, my intention was to create a provoking and much-needed mental departure focused on playful experimentation and futuristic expression, allowing our readers to find solace through the lens of hellish fantasy.
Our eighth issue features a brilliant collective of international talent from Turkey to Texas that leans toward the direction of darkness and surrender to the playful pleasures that guide their artistry.
Sit back and navigate through the dark and desirable depths of The Devil's Playground.
Size: 297 x 230mm
Pagination: 200 pages
Includes works by:
Laura Allard-Fleischl
Vince Aung
Iñigo Awewave
Greta Bellamacina
Angelina Bergenwall
Dmitry Bukreev
Kristen Giorgi
Letizia Guel
Madeleine Morlet
Su Müstecaplioglu
Frida-My
Nicholas Riley-Bentham
Camilla Sverdrup-Thygeson
Leigh Wells
Share